09.01.19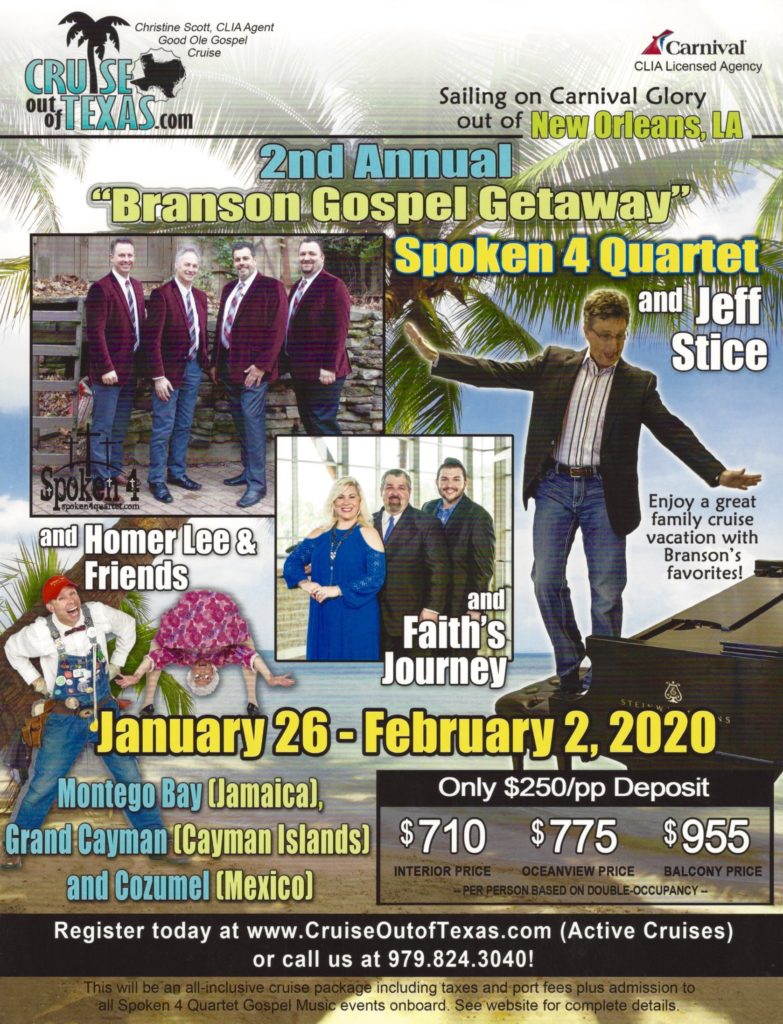 Book NOW!
Let's ALL go on a gospel cruise with me. Terry Wayne Sanders, Spoken 4 Quartet, & Faith's Journey Jan. 26th-Feb. 2nd!  We sail out of New Orleans, LA & head to Montego Bay, Grand Cayman , & Cozumel!  
Call Christine Scott at 979-824-3040 & tell her I sent you & you get to attend ALL of our private concerts, meet & greets, & extras!
Here are some photos from our last gospel cruise of me as 'Gma Beulah' who may end up on the islands with YOU!