11.13.18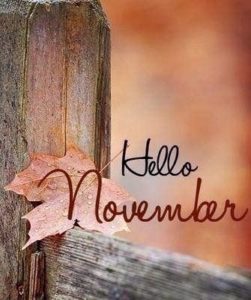 No way it's Nov.!!!  But it is!  Branson is geared up for the Holiday/Thanksgiving/Christmas season!  So much is going on in town with BIG changes with shows moving from one theatre to another, the OLD Baldknobber theatre has been torn down to make way for Wonder-Works newest family adventure.  
Right Now…
Silver Dollar City!
Right now you can find me in Nov. at Silver Dollar City as 'Clarence Peabody' ~ Santa's helper.  This week, Nov. 19th – 25th Wed. – Sun. at Santa Claus Lane.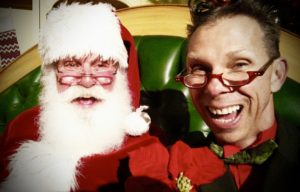 CJ Newsom's Classic Country & Comedy!
I'm with CJ Newsom in our own award winning show at the Americana Theatre called CJ Newsom's Classic Country & Comedy Show & now it's our Christmas show!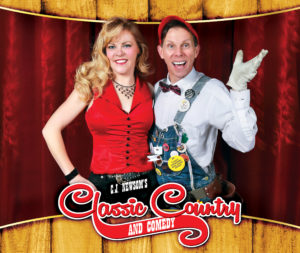 Shepherd of the Hills Santa & Pancakes!
Sat. mornings in Nov. & the 1st 4 Sat. mornings at 8 :30 AM you can find me in Shepherd of the Hills 'Breakfast With Santa'!  It's in the Pavilion Theatre at the Shepherd of the Hills Homestead.  
What better way to celebrate Christmas time than with a Santa and Pancakes! The Shepherd of the Hills homestead has been magically transformed into the North Pole where you'll feast on a pancake breakfast with all the toppings & trimmings!
Plus, enjoy the BEST Christmas show EVER geared for the entire family with Santa too! That's right, you can join Santa, Mrs. Claus, Santa's helper, & the elves where they are preparing for the big night with all sorts of holiday mayhem that's guaranteed to delight & tickle the funny bone of everyone! Join us for pure Christmas fun & our Santa & Pancakes and presents too!
Food!
So many people ask me, "Terry 'Homer Lee' Sanders, where do YOU eat in Branson?"  I have several places that I LOVE to eat at in Branson;
Big D's B~B~Q

Branson's Center Stage

Billy Bob's Dairyland

El Lago 

Olive Garden
Who fixes your car?
A GREAT question!  We trust ONLY Jeff & Justin of Taney Country Tire & Towing!  They are at 2105 MO. Hwy. 248 here in Branson, MO.  417-337-4139
Happy Thanksgiving!
We ALL have so much to be thankful for, & I am very thankful for ALL of you who have followed me & supported me ALL these 39 years!  I'm thankful for my family, Dede, Austin, & Evan!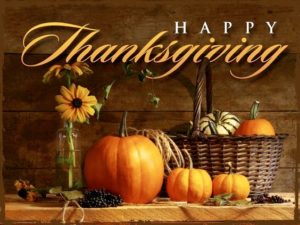 Terry Wayne Sanders 40th Anniversary ~ Homer Lee & Friends Farewell Show!
Yes, next year is my 40th Anniversary to perform in in this amazing town called Branson, MO!  This will be BIG!  VERY BIG!  Tickets go on sale this coming Jan.!  It WILL sell-out so get your tickets as soon as you can!  It will be as usual an ALL-STAR fund-raiser like never seen before!  It will be Sun., Aug. 25th, 2019 at 2 PM in the Americana Theatre!  We'll see you there!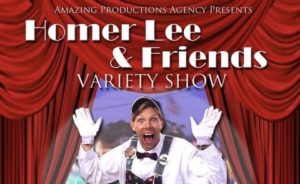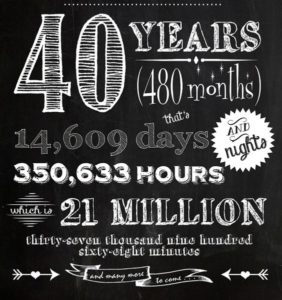 Where have I been & where will I be in Nov.?
Great question…
Wed., Nov. 14th I'll film a commercial for Camp Little Paws A local kennel

Black Friday, yes the day AFTER Thanksgiving I'll host Big Cedar Lodge's 'Gobble Till You Wobble ' as Richard Simmons!

                                                                                                                     
Life is good!
Life really is good, even with ALL the nonsense there is in the world!  Do the right thing, use common sense, treat others like you want to be treated & laugh!  Thanks for checking in & I hope to see you here in BRANSON, MO this holiday season!
Always,
Terry 'Homer Lee' Sanders