09.01.14
September!
Howdy friends!  It's really me, Terry 'Homer Lee' Sanders & what a year is has been already!  Branson is gearing-up for the fall, but Christmas is around the corner!  In this town, we start the Christmas season Nov. 1st!
Branson Christmas News!
You'll want to get your tickets NOW for my 'Homer Lee & Friends Christmas Homecoming!'  It's always fun to go to Gma's Beulah's home for the holidays & there to celebrate the  Christmas season will be award winning 'Spoken 4 Quartet' & from Silver Dollar City 'Pure Heart' & 'Homer Lee' & a lot of surprises too! 
Prayers
Special Prayers for the family & friends of my friend, Ms. Joan Rivers…    Joan passed away Thursday, September 4th at 1:17 PM EST in New York City.  Thank you for all the laughter Joan we loved you & miss you!
Big News!
The Shepherd of the Hills Play is BACK!
The Owners of the Shepherd of the Hills PLAY have re-opened the show for 2014 for their 55th season.  This is our 13th season for our family to work there.  Both of our sons do the lights & sound & our youngest of the 2, plays 'Ollie' on the night that I play 'Doc'!
The Shepherd of the Hills play is now Friday & Saturday nights ONLY at 7:30 PM.
Where can you find me right now?
Sunday September 7th I was at the Baker Creek Seed Company in Mansfield, MO. 10 AM – 4 PM as 'Barney Fife' & 'Homer Lee'!
What about these 8 jobs… where are they?
Well, hang on…
1. Silver Dollar City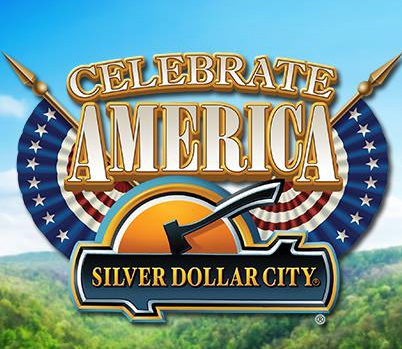 It really is my 35th season to perform at Silver Dollar City!  During the Fall Fest I play 5 characters over the entire 65 acre park.  Look for me as… 'W.P.' the warden, 'Colonel Paisley Alowishus Parnell' the banker, 'Icky Ickibod' the scarecrow, 'Mr. M. Balmer' the undertaker, & 'Horacio "Doc" Harris' inventor of the Wild Fire roller-coaster!
2. Shepherd of the Hills Play
They have re-opened the Shepherd of the Hills play for 2014!  YES!!! It will be a limited basis, but they are open for 2014!  I plan on being there so come & see America's largest outdoor drama in its 55th season & my 13th season to perform in it!  The show is now Friday & Saturday nights at 7:30 PM.

3. Personal Appearances
Please go to my 'Personal Appearances' page to where ALL I will be this season.  I am open now for more bookings so if you have a family reunion, office party, special event let me know!
4. The Vacation Channel
This is my 17th season with my own 1-hour TV show in High-Def called 'Branson Country' & I get to play a total of 8 characters in that hour time period!