06.01.16
June is here just in time for pure family fun in Branson, MO.!  I've NEVER been busier in all my 37 years as an entertainer & I love every single second of it!  2016 you can find me in 16 locations!  Really, I have 16 jobs!
#1 Silver Dollar City is still my mainstay job!
This is my 37th season to perform at Silver Dollar City 5 days a week 8 & 1/2 hours a day as 4-5 characters over the entire 60 acre park.  They are open 7 days a week & starting June 11th we begin our 'Star-Spangled Summer' celebrating families & YOU!  The Harlem Globetrotters will be back & much, much, more!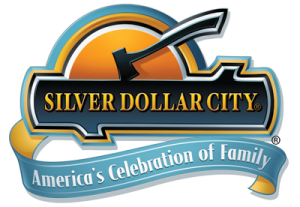 #2 Classic Country's Patsy Clime & Friends Show at the Americana Theatre!
This is a new show that I am honored & thrilled to be in!  We are at 7:30 PM on Sun., Wed., & Fri. nights!  It stars CJ Newsom doing a tribute to Patsy Cline, but she sings every thing including Dolly Parton, Reba McIntire, etc…  We have the BEST band in Branson, the 'Re-Cliners'!  And of course, me as 'Homer Lee' & many other characters…  I change costumes 9 times!
#3 Shepherd of the Hills Play!
This is my 15th season to perform in America's largest outdoor drama as 2 characters… 'Ollie' the city slicker who arrives in an 1908 DeWitt automobile & 'Doc' who's catchphrase is "What would Sarah & the girls say!"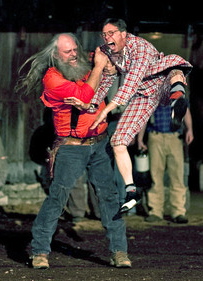 Check out the rest of my blog for all my other jobs & appearances!