02.01.16
Fantastic Feb is here!  It's been a mild winter here in Branson & we are thankful!  Monday, February 1st it was 50 degrees!  It will be a busy season & we're ALL looking forward to that!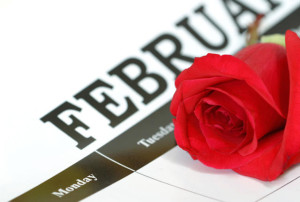 Monday, February 1st, I hosted the 22nd annual 'Hot Winter Fun Show' with my dear friend Bucky Heard!   We had a ball before a SOLD-OUT crowd!
Here we are singing with the group 'SIX'!  Yes, me dressed as 'Joan Rivers'!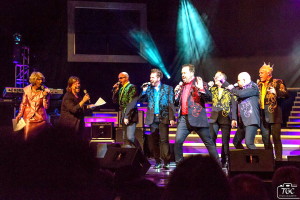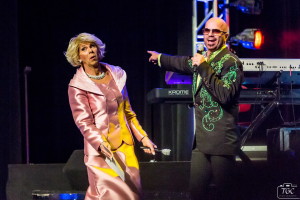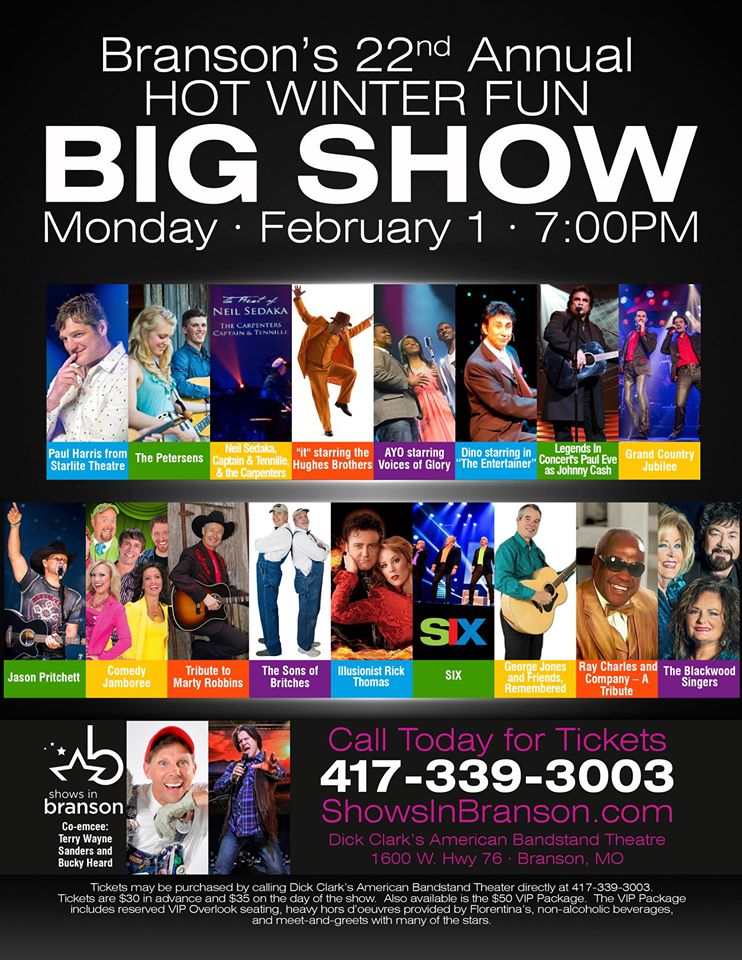 This coming Saturday & Sunday, February 13th & 14th at 6 PM BOTH nights, I'll make my annual appearance at the Liberty Theatre in beautiful downtown Hartshorne, OK. with 2 other Branson performers, Matt Kester & Todd Bradshaw & the gang the the Liberty!  This is their yearlyValentine's Day dinner & show!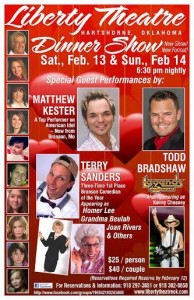 2016 will truly be my busiest year ever in my now starting of 37 seasons!
I'll be the comedian in the NEW show, 'Classic Country's Patsy Cline & Friends' with Ms. CJ Newsom at the Americana Theatre on Hwy 76. We open on April 1st, 2016! Sundays, Wednesdays, & Fridays at 7:30 PM!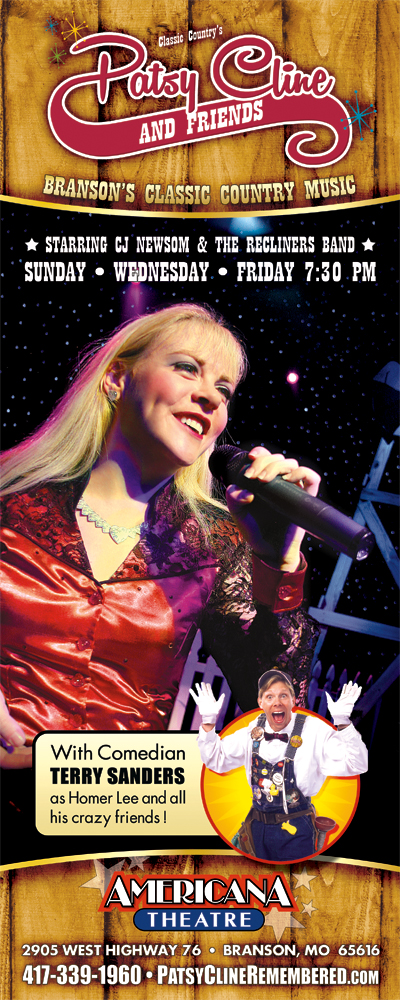 Of course, I'll have ALL my usual jobs, along with this one!
1. 5 days a week at Silver Dollar City (My 37th season!)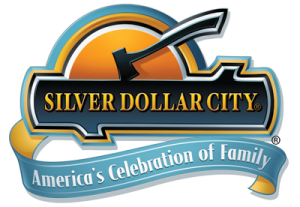 2. 2 nights a week at the Shepherd of the Hills play (Monday & Saturday ~ my 15th season!)

3. 3 nights a week Classic Country's Patsy Cline & Friends 7:30 PM at the Americana Theatre with Ms. Cj Newsom!
4. The 1st Sunday of every month March ~ September at the Baker Creek Seed Company in Mansfield, MO. (My 10th season!)
5. The Springfield MDA as 'Barney Fife' for their 'Lock-Ups' (My 10th season!)
6. Kelly's Kountry Junction filmed beautiful downtown Diamon, MO with Kelly L James, Kathy Butler, & the whole gang! (My 5th season!) Catch us o Blue Hiway Network.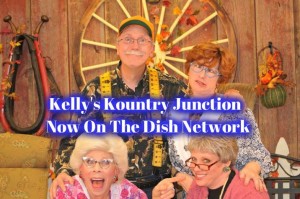 7. Bass Pro Christmas ~'Breakfast with Santa' (My 10th season!)
8. Treasure Lake Resort ~ Special appearances (My 2nd season!)
9. The Vacation Channel (My 18th season!)

10. Personal appearances ~ TV commercials, films, & I travel anywhere & everywhere so BOOK me!!! (My 36th season!)
11. Branson's Tour Guide & with Danny Branson on FACEBOOK ~ Helping to delight, inform, & tickle your funny bone! (My 6th season!)
12. 'Homer Lee & Friends Variety Show' 1-TIME ONLY Sunday, September 11th ~ 3 PM ~ Dave Hamner's Variety Theatre (My 4th year in a row!)
13. 'Homer Lee & Friends ~ A Christmas Homecoming' 1-TIME ONLY! With Pure Heart & Spoken 4! Sunday December 11th ~ 3 PM ~ Dave Hamner's Variety Theatre. (My 2nd time to present this 2-shows-1!)
14. My family who keep me on my toes! I love you Dede Edwards Sanders, Evan Sanders, & Austin Cole Sanders! (My soon to be (April 16th) 28th year!)
See, this is why I'm called the "Face of Branson" ~ I'm everywhere!
Don't forget to order my newest DOUBLE DVD set! 'Homer Lee & Friends Variety Show ~ 2015'! An ALL-STAR cast with TONS of surprises! Even my dear friends…
Shoji Tabuchi
&
Mel Tillis
…dropped in & brought the house to their feet!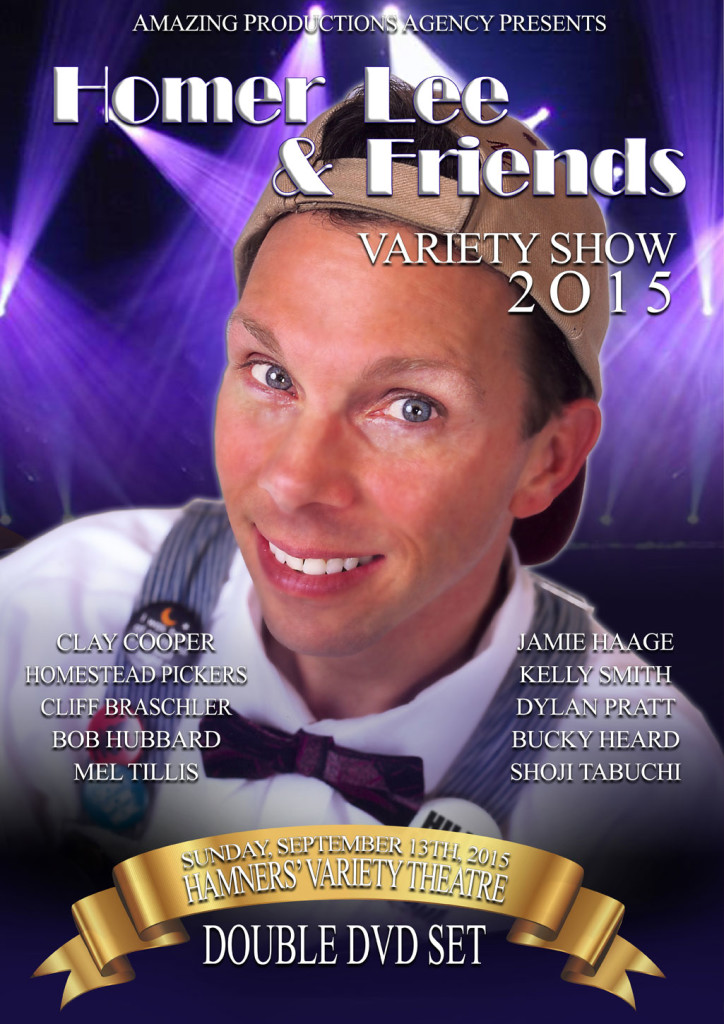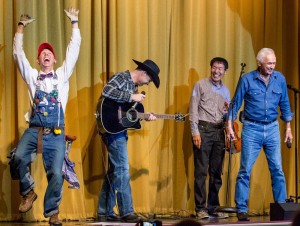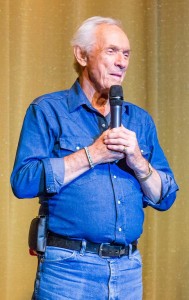 I'll be up-dating my 2016 personal appearances page this week so stay tuned…
Thanks again for ALL your loyal years of love & support, it means the world to me! We'll be seeing you in Branson soon!
Always,
Terry 'Homer Lee' Sanders