08.01.14
I can't believe it's August already!  Where did the summer go?  This is my 35th season to entertain here in Branson as well as around the world thanks to 'social media'!  I am doing my comedy marathon with 8 jobs, personal appearances, & my 1-time only VARIETY show on Tuesday, August 26th at 7 PM in the Hamner Theater with an all-star cast!
Plus, on top of that, if you buy tickets to the August 26th VARIETY show & my 1-time only CHRISTMAS show you get a GREAT price!  Regular tickets are $31.00 plus tax, BUT if you buy tickets for BOTH show at the same time, they are ONLY $20.00 plus tax EACH!!! 
Save $11.00 when you buy tickets to BOTH shows!
Only 12 DAYS until my BIG show!
That's right, a 1-time only 'Homer Lee & Friends Variety Show' at the incredible Hamner Variety Theater on Tuesday, August 26th at 7 PM!  I'll have the award winning Spoken 4 quartet & many guest stars including Mickey Gilley, Clay Cooper, Spoken 4 Quartet, The Silver Dollar City Homestead Pickers, Mario Rosales, Barry Williams (Yes, 'Greg Brady)', & many others!  Variety is the key word here to non-stop, pure fun, & great music & comedy!  Please, call now to get your tickets.  2 years ago I had the 'Homer Lee & Friends Reunion Show' & it sold out weeks in advance & the day of the show we had to turn away 200 people!
Big News!
The Shepherd of the Hills Play is BACK!
The Owners of the Shepherd of the Hills PLAY have re-opened the show for 2014 for their 55th season.  This is our 13th season for our family to work there.  Both of our sons do the lights & sound & our youngest of the 2, plays 'Ollie' on the night that I play 'Doc'!
Where can you find me right now?
Sunday, August 3rd,  I made a special appearance as the Baker Creek Seed Company in Mansfield, MO from 10 AM ~ 4 PM!
Wednesday, August 20th in Springfield, MO at the Springfield Brewing Company. 9 AM – 5 PM. I'll be playing 'Barney Fife' for the Muscular Dystrophy Association!
Tuesday, August 26th Branson, MO at the Hamner Theatre 7 PM 'Homer Lee & Friends Variety Show'
What about these 8 jobs… where are they?
Well, hang on…
1.

 Silver Dollar City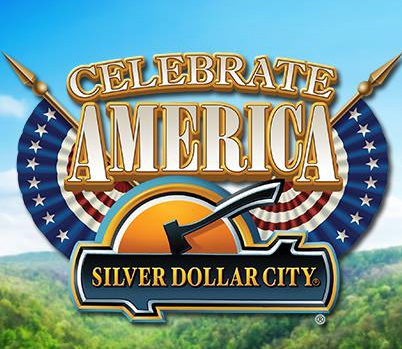 It really is my 35th season to perform at Silver Dollar City!  I play 4 characters over the entire 65 acre park.  Look for me as… 'W.P.' the warden, 'Colonel Paisley Alowishus Parnell the banker, 'Mr. M. Balmer' the undertaker, & 'Horacio "Doc" Harris' inventor of the Wild Fire roller-coaster!
2.

 Shepherd of the Hills Play
They have re-opened the Shepherd of the Hills play for 2014!  YES!!! It will be a limited basis, but they are open for 2014!  I plan on being there so come & see America's largest outdoor drama in its 55th season & my 13th season to perform in it!

3.

 Personal Appearances
Please go to my 'Personal Appearances' page to where ALL I will be this season.  I am open now for more bookings so if you have a family reunion, office party, special event let me know!
4.

 The Vacation Channel
This is my 17th season with my own 1-hour TV show in High-Def called 'Branson Country' & I get to play a total of 8 characters in that hour time period!