04.02.19
Amazing April is here!  
What a season 2019 is going to be!  I'm glad to be a part of the entertainment community here in Branson, MO ~
40 years now!

 
Yes, I know… it can't be, but it's true!  To celebrate these incredible 40 years I'm having a 1-time ONLY event!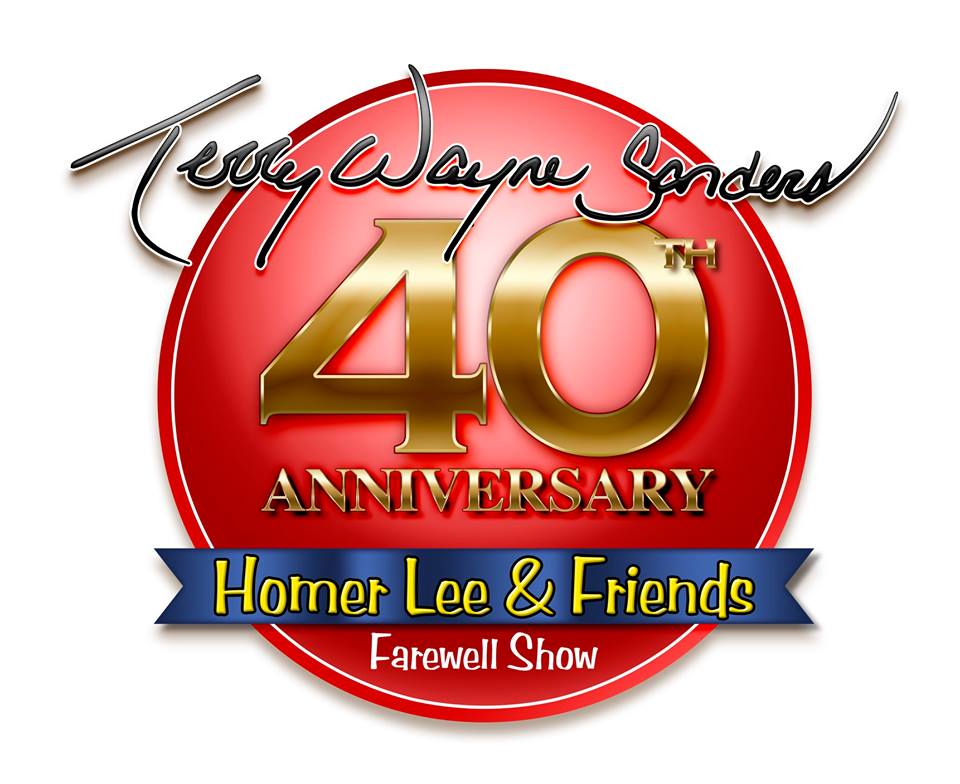 Terry Wayne Sanders' 40th Anniversary ~

 

Homer Lee & Friends Farewell Show!
1-Time ONLY!  Sun., Aug. 25th, 2019 2 PM  Americana Theatre ~ Branson, MO   ~  417-544-8700
Join me, 7-time winner of 'Comedian of the Year' Terry 'Homer Lee' Sanders as I celebrate my 40 years of performing!  I'll have an all-star cast of Branson favorites 28 of us & surprise guests too!  Plus, rare, limited edition prizes, & more!
Your ticket price will help 2 local charities dear to my heart, Generation Next & Branson Fire Fighters Association EFFORT!
Ticket prices;
VIP ~ First 6 rows – $45.00 plus tax (Includes several exclusive 40th anniversary collectibles)
Reg. Adult – $35.00 plus tax
Kids 12 & under – FREE
Discounts; Senior citizen, Veteran, Law Enforcement, Firefighter, Local, Teenager, or a Friend of Homer Lee/Terry Wayne Sanders then… it's ONLY $25.00 plus tax 
Please bring a non-perishable food item(s) for the charity!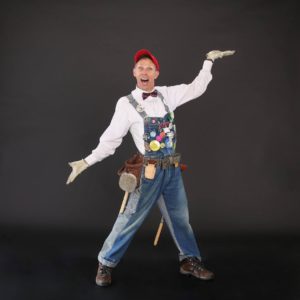 Where am I in 2019?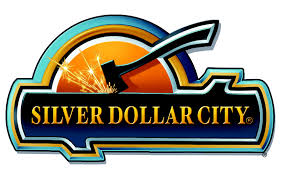 Silver Dollar City ~ 40 years now!
Yes, 40 years of entertaining literally millions of guests!  This season I play 4-5 characters a day all over the 66 acre theme park! 'Alexander Osterman' ~ clock-maker by trade, time traveler for fun!  'Colonel Paisley Alowishus Parnell' ~ Banker!  'Mr. M. Balmer' ~ Undertaker!  & 'Doc Horatio Harris' ~ Inventor of the Wildfire roller-coaster!  Later in the season we'll bring out 'Ichabod Icky the Scarecrow' & NEW for 2019,  'Jumping Jack' the Jack-o'lantern man!  
CJ Newsom's Classic Country & Comedy Show!
Her 8th season with her very own show, CJ Newsom sings the true country classics!  She's joined on stage by seasoned performers Kaylee Ruden, Kelly Wiegand Parrish, Michael Jason Frost, Justin Sassanella, & the Re-Cliners Band, & me 'Homer Lee', every Sun., Tues., & Wed. in the Americana Theatre on Hwy. 76 here in Branson, MO!  

Shepherd of thew Hills Outdoor Drama!
This is my 18th season to be in the Shepherd of the Hills Outdoor Drama!  I play the role of 'Ollie Stewart' the city-slicker who makes a grand entrance via a 19o7 DeWitt automobile!  Our 2 sons are also in the play, Austin & Evan Sanders both run the lights & sound.  Evan plays 'Ollie' on the nights I'm not there & sometimes he plays 'Young Matt'!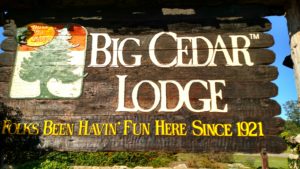 Big Cedar Lodge!
Yes, it's my 13th season to perform at Big Cedar Lodge!  I write, cast, direct & appears in ALL the BIG shows at Big Cedar!  Easter, Memorial Day, 4th of July, Labor Day, & Christmas too!
The Baker Creek Heirloom Seed Company!
This is my 13th season to appear at the Baker Creek Seed Company in Mansfield, MO!  This season you can find me there the 1st Sunday of June, July, & Aug.!

The Muscular Dystrophy Association!  
On & off throughout the year I volunteer for the MDA ~ this is about 15 years I've been associated with this worthy organization!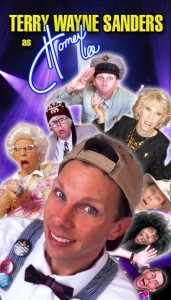 Personal Appearances!
Yes, even with all these jobs, I still make a ton of personal appearances!  If you have a special event or someone special you want to surprise with 'Barney Fife', Joan Rivers, or whomever, let me know!
Easter is coming soon, peace be with you ~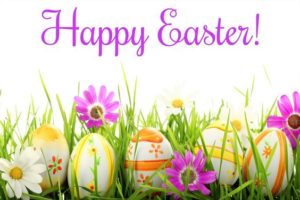 Thanks for checking in on me, 'Homer Lee' & stay tuned for even more scoop!
Always, Terry
'Homer Lee'

Sanders