12.01.20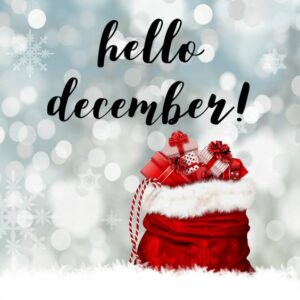 Delightful December is here!  What an 11 months we have ALL been through to get to this point ~ the end of 2020!  Our true prayer is to move forward & away from all the bad of 2020 & make 2021 filled with goodness, happiness, NO virus', & love!
Branson is set for Christmas & I'm working in the festiveness of it all!
Silver Dollar City
This is my 41st season at Silver Dollar City & right now it's the Christmas Festival so I have been Santa's helper, 'Clarence Peabody' until Dec. 23rd.  Santa & Were at 'Santa's Cottage' AKA the Carousel Barn.  Dec. 26th ~ Jan. 1st I'll be crowd controlling at the Silver Dollar Frisco Line Depot!  1 PM – closing!
Thank & Merry Christmas from all of us ~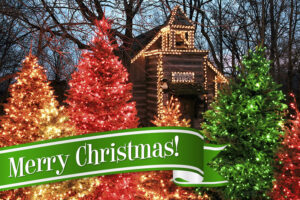 Big Cedar Lodge
This is now 15 years of working at Big Cedar Lodge & right now we are doing the Christmas show I've written/produced!  It's the first 3 Sat. of Dec. & Christmas Eve at Big Cedar Lodge on the great lawn on the ice skating rink !  We start off with amazing musicians & singers at 4:45 PM & our show starts at 5:15 PM!  It is open to the public.  I'll be playing the 'Grinch'!
 Little Hacienda
Every Tuesday I do my Facebook LIVE 'Taco Tuesday' from Little Hacienda in BOTH Hollister & Branson, plus a pitstop at Bino's Ice Cream & Coffee Shop on Indian Point Rd. by Silver Dollar City at 11 AM ~ EVERY Tuesday!
Grandma Beulah's Airbnb
My wife & I opened our very own Airbnb ~ Grandma Beulah's Airbnb right here in the heart of Branson, MO!  Checkout our Facebook page Grandma Beulah's for photos, videos, reviews, & more!  We completely remodeled  this original Branson, MO. farmhouse to the lovely 2 bedroom 1 bath home that it is!
The Americana Theatre's New Year's Eve Bash!
This was my 5th year to be the comedian in CJ Newsom's Classic Country & Comedy Show & we we will be in the Americana Theatre's New Year's Eve bash!  Along with the Country Vault, Rock n Roll Royalty, Radney Pennington, Matthew Boyce, & Buckets n Boards!  Hosted by me & Jim Barber!  Plus, we'll have a wonderful feast & libations thanks to Big D's B~B~Q!  Call 417-544-8700 NOW for reservations.
Personal Appearances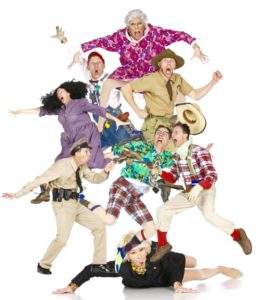 Book me for your next functions, Christmas party, birthdays, etc...
Thank You & Merry Christmas!
May you find the true meaning of Christmas this year & rejoice in all that you do have!  We are thankful for every one of you & for our family.  It has been a difficult year in so many ways, especially the loss of our oldest son, Austin Cole Sanders on Jan. 11th, 2020.  We have peace in knowing where he is & that we will see him again!
Peace be with you!
Terry 'Homer Lee' Sanders