10.05.20
Outrageous October its here!  Autumn is my favorite season & so much is going on here in Branson, MO!  Shows, Silver Dollar City, scrumptious food, the sights, & the list goes on!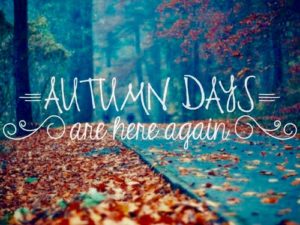 I've never been so busy & that's a good thing in times like this!  I still have my 6 jobs & then some!  It's true, this is my 41st year to be a performer & bestowed the title 'Comedian of the Year' 8 times!
Jobs ~
Silver Dollar City ~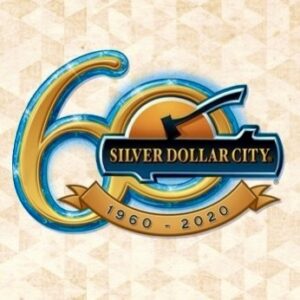 All 41 years I have performed here & right now I play 5 characters a day over the the entire 66 acre park!  'Alexander Osterman ~ Time Traveler & clock-maker.
'Ickibod "Icky" ~ the Scarecrow'
'Colonel Paisley Alowishus Parnell ~ Banker'
'W.P. Warburton ~ the warden'
'Horatio  Doc Harris' ~ inventor of the Wildfire roller-coaster
CJ Newsom's Classic Country & Comedy Show ~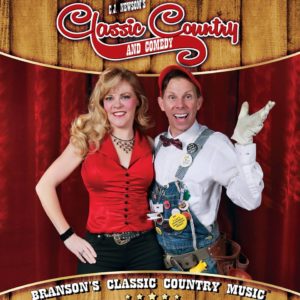 For 5 years I have been the resident comedian at the Americana Theatre for CJ Newsom & the gang!  Our show is every Tuesday, Thursday, & Sunday night at 8 PM!
Shepherd of the Hills ~ outdoor drama

For 19 years I & my family have been in the largest outdoor drama in America!  I play the city slicker 'Ollie Stewart' making my entrance driving a 1907 DeWitt!  Our last show for 2020 is Sat., Oct. 31st!  Plus there's so much more to enjoy at the AWARD winning Shepherd homestead!
Big Cedar Lodge ~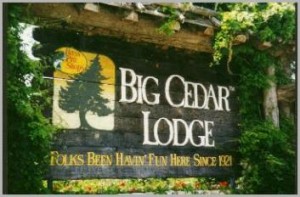 This is my 14th season to write, produce, & star in ALL their holiday shows!  Memorial Day, 4th of July, Labor Day, Christmas, plus many appearances for their numerous activities!  This Christmas I will reprise my role as the 'Grinch' Dec. 5th, 12th, 19th, & 24th!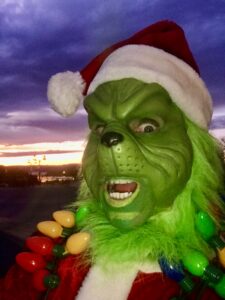 Little Hacienda ~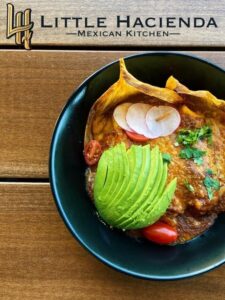 This year I have been doing my Facebook LIVE Taco Tuesday EVERY Tuesday at 11 AM on my Facebook page Terry Wayne Sanders at 4 locations!   Hollister, Branson, the Shady Taco, & Bino's!
Grandma Beulah's ~ Airbnb!
My wife Dede & I have completely renovated from top to bottom, a real 1909 Branson, MO. farmhouse in the heart of the city called Grandma Beulah's Airbnb (Check us out on Facebook)  An entire home just for you!  2 bedrooms, 1 bath, full kitchen plus a washer & dryer!  Patio & spacious backyard with gas grill & a fire-pit, & easy access to Hwy. 65, 76, & Roark Valley Road!  All new & CLEAN!
Book ME! ~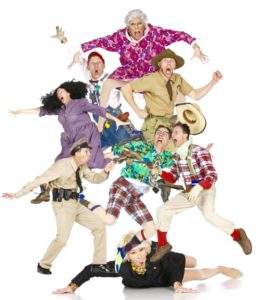 Yes, you can have me or any of my characters at your business conventions, parties, etc…
In Memoriam ~
On Jan. 11th, 2020 at 9:54 PM our oldest son, Austin Cole Sanders was driving home & fell asleep & died in a 1-car accident.  He was only 29 years, 1 month, & 4 days of age.  Dede my wife, Evan our other son, & I want to thank everyone who has shown us true compassion in this very difficult journey.  We have peace in our hearts knowing where Austin is, we just miss him so very much!
1,300 people attended his celebration of life at the Clay Cooper Theatre on Sat., Jan. 18th, 2020.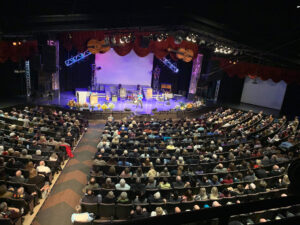 Thank you for checking in on me & my family!
Peace be with you & continue to pray for the world in the midst of this terrible virus & turmoil.
Always,
Terry 'Homer Lee' Sanders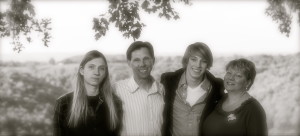 Austin, me, Evan, & Dede Sanders