09.01.19
Sweet September is here!  It's almost Fall & that is my favorite season.  2019 has been my busiest season ever out of all 40 years!  Speaking of 40 years…  My 'Terry Wayne Sanders 40th Anniversary ~ Homer Lee & Friends Farewell Show' was SOLD~OUT 3 weeks in advance & was the best show we've ever done!  Love ~ Laughter ~ & Tears, but well worth the hard work!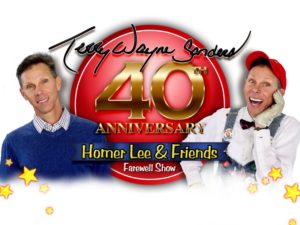 No, I have not & will not retire, "Farewell" meant that I wanted all my fans, friends, & family  to know that sometimes we don't get the chance to say, "Farewell" & that we need to appreciate every moment that we have.  I am 60 years old, I have worked for 40 years in show business, I have my health, so I will give ANOTHER 40 years & slow down at the age of 100 when I have my 'Terry Wayne Sanders 80th Anniversary ~ Homer Lee & Friends FINAL Farewell Show'!  It will be Sun., Aug. 31st, 2059!  Get your tickets now!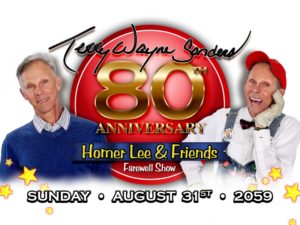 Here are some highlights of the show…  
So much to look forward to at ALL of my jobs!  ALL 6 of them!
1. Silver Dollar City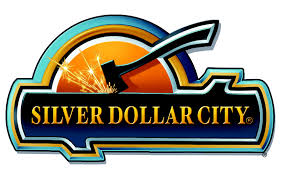 You can find me at Silver Dollar City 5 days a week Wed. ~ Sun. (They are CLOSED on Mon. & Tues.)  I play 4-5 characters a day over the entire 66 acre 1800's theme park!
2. CJ Newsom's Classic Country & Comedy

This is my 4th year to share the stage with CJ Newsom at the Americana Theatre here in Branson, MO!  True CLASSIC country music & my comedy cavalcade of characters!  Tues., Wed., & Sun. nights at 7:30 PM!
3. Shepherd of the Hills outdoor drama

This is my 18th season to perform in America's largest outdoor drama, I play 'Ollie' the city-slicker!  I'm in the show MOST Thurs. & Sat. nights.  Please check their schedule & my Personal Appearances page!
4. Big Cedar Lodge

This is my 13th season to work at Big Cedar Lodge in many of their special events/shows!  I write/host ALL of their Holiday shows, Easter, Memorial Day, 4th of July, Labor Day, Thanksgiving, & Christmas, plus I host many of the productions like 5-K runs as Richard Simmons, 'The Not-So-Newlywed Game' as Joan Rivers, Halloween campfires, etc…
5. The Muscular Dystrophy Association
 
I've been associated with the MDA for 13 years as well!  I play 'Barney Fife' for they 'Lock-Ups', parades, fun-raisers.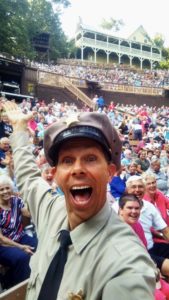 6. Personal Appearances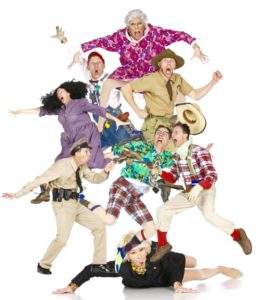 I make many personal appearances throughout the year so look for me or book me!
Stay tuned for more up-dates!  
Always,
Terry 'Homer Lee' Sanders