09.01.18
It's Super September!  Yes, it is & we love it here in Branson, MO!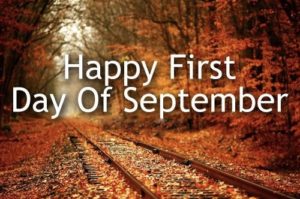 I have never been busier & that makes me happy & appreciate every second I've been given!  My daily mantra on Facebook is "Make every second count & I truly try to do that!  You can find me in my 39th season at Silver Dollar City 5 days a week, 3 nights a week I'm with CJ Newsom in 'CJ Newsom's Classic Country & Comedy Show at the Americana Theatre here in Branson, you can find me every Sat. night in the Shepherd of the Hills play as 'Ollie', & am at Big Cedar Lodge doing MANY special events for them!  
Sun., Sept. 2nd!
I was at the Baker Creek Seed Company in Mansfield, MO as 'Barney Fife'!  This was my final appearance there for the 2018 season, but I'll be back in 2019, 2020, 2021…
Also…
On Sun. Sept. 2nd, CJ Newsom & I did a 2-hour show for Big Cedar's Labor Day Celebration starting at 4:30 PM – 6:30  & ending with a 6 plane fly-over, Clay Self & the Clay Self Band & then FIREWORKS!!!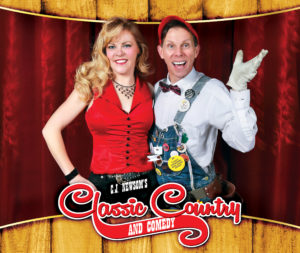 More to come…
Big Cedar Lodge has been one of my favorite places to also work/play!  ALL through Oct. I will be performing with 'Frisco' Jack Farrow doing their hay rides every Saturday afternoon/evening 4 PM – 7 PM!  We've worked together on many projects & always have a blast!  
Silver Dollar City 2018
Now is the time to come to Silver Dollar City!  It's our Fall Craft Festival & Salute to the Great American Cowboy! And Nothing says "Cowboy" more than meeting Mr. Buck Taylor from Gun Smoke!  He's at Silver Dollar City now  signing photos & his amazing Artwork!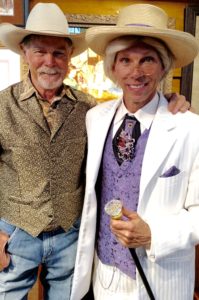 AWARDS GALORE!!! 
In my 39 years of performing here in Branson, MO. I have been honored 7 times as 'Comedian of the Year'!   This year I have been presented the Brammy Award ! 'Comedian of the Year ~ 2018'!
I was hosting as 'Joan' & when Jim Barber & I announced the winner, I accepted at Terry!  LOL!