01.01.18
Happy New Year!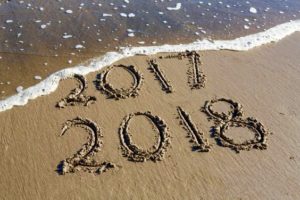 2017 is but a memory now!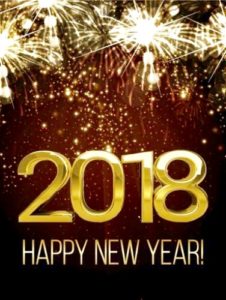 I can't believe 2017 is over & here we are, but we are!  I worked at Silver Dollar City on Jan. 1st, 2018!  This year we were open on Mon., Jan. 1st as well as Dec. 31st, New Year's Eve, 2017!  I will sleep on Tuesday!  LOL!  
BIG Changes…
Big changes happen every season here in Branson, & we will have some for our show!  CJ Newsom has done her 'Classic Country's Patsy Cline & Friends Show' in Branson for 5 full seasons!  She is changing the name for a broader demographic to;
'CJ Newsom's Classic Country & Comedy'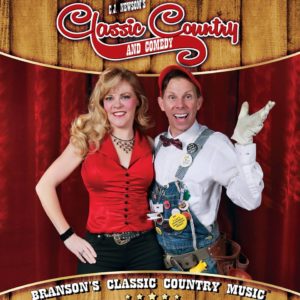 She will continue to do ALL of Patsy's hit songs, plus we've added 2 new performers, Ashley Jo Sheilds and Michael Frost will add depth and pizazz. From great duets to wonderful dancing!
Come Sail With Me…
I have a little 'down time', but I will leave for Galveston, TX. with the Spoken 4 Quartet on Jan. 21st & we depart on our Gospel Cruise aboard Carnival's 'Breeze' to Belize, Honduras, & Cozumel!  We return to port on Jan. 28th & I will get a Uber ride to Houston & then fly to Charlotte, N.C. to attend the American Buss Association (ABA) convention for 3 days!  then slowly head back to Branson!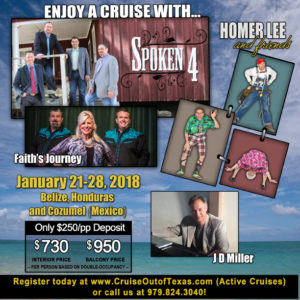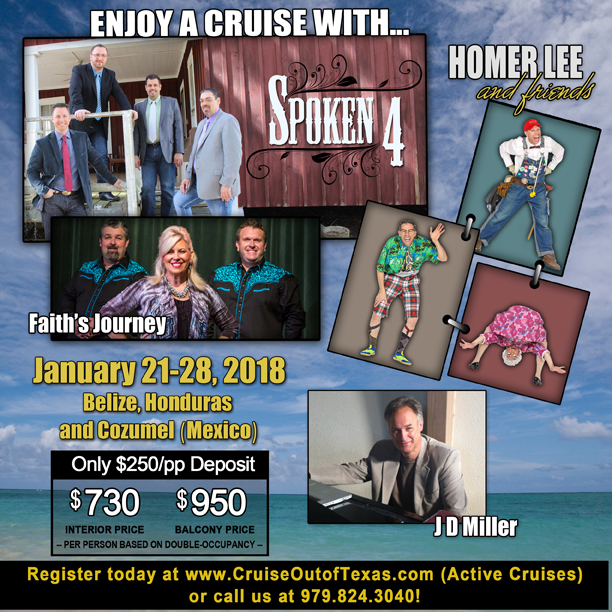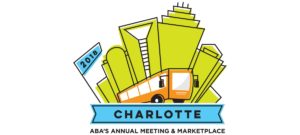 I have never been bored!  
Keep up with me here at Homerlee.com & I hope to see you something this winter!  Happy new year to you & yours!  
Always,
Terry 'Homer Lee'