11.01.17
No way… It's November!  I can't believe how quickly our season here in Branson has gone by!  Christmas is in the air even though today is Thanksgiving ~ such is the way of the world.
Happy Thanksgiving too!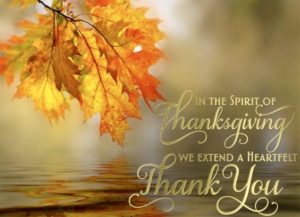 Thanksgiving…
You could find me at my home with family & friends & then I was 'Clarence Peabody' Santa's helper taking care of Santa Claus at Silver Dollar City from 4:30-5:30 & then 6:30-10 PM!
This week…
Nov. 27th – Dec. 3rd Silver Dollar City will be open Wed.-Sun.!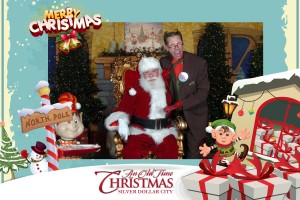 At this time of the year you can find me at Silver Dollar City Thursday ~ Sunday as 'Clarence Peabody' Santa's helper.  He & I are located in the River Blast area in an all new Christmas set.  Silver Dollar City had added an extra 1.5 MILLION lights to the Midtown section of the park ~ It is amazing!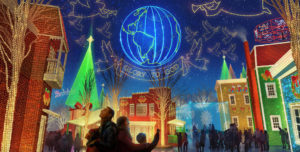 At night time you can find me with CJ Newsom in 'Classic Country's Patsy Cline & Friends' at the Americana Theatre every Tuesday, Thursday, & Sunday night at 7:30 PM!  It's pure CLASSIC country music along with the 'Re-Cliners' band & ALL my characters ~ just in time for Christmas!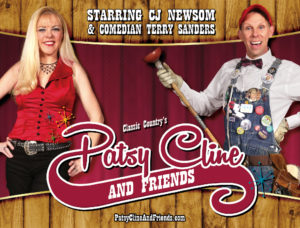 New Year's Eve show with Patsy Cline & MANY more friends!
Don't forget to get tickets to our New Year's Eve Show at the Americana Theatre not only will you enjoy the excited of our show, but many others too ringing in 2018!  Call 417-544-8700 NOW for your reservations, a great meal & great New Year's Eve show!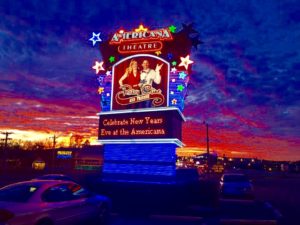 Book Me!
Now is the time to book me or CJ & I at your company Christmas party!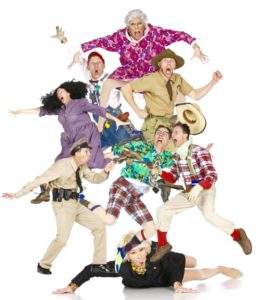 I'm Everywhere!
Yes, I really am!  This is my 12 season to play 'Barney Fife' for the MDA & their 'Lock-ups'! Tuesday, November 14th I was in Houston, MO 10 AM – 2 PM at Miller's Grill & then Thursday, November 16th in Cassville, MO 10 AM – 2 PM at Sunrise Family Restaurant!
This coming Friday, November 24th I will play Richard Simmons hosting Big Cedar's 5-K Turkey Trot at Big Cedar at 9:30 AM!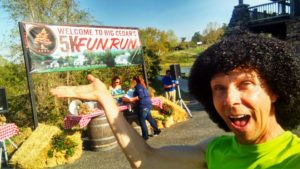 Wednesday, November 29th, CJ Newsom will do a PRIVATE show at a major Hotel.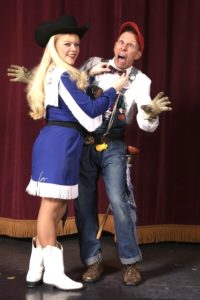 Thanks for checking in on me & stay tuned for more adventures with Homer Lee!