10.01.17
Over the top Oct.!
Welcome to Homer.com!
It's me, Terry 'Homer Lee' Sanders & I'm glad you found me!
Fall is here & we love it all over Branson.  Speaking of, I'm all over Branson too!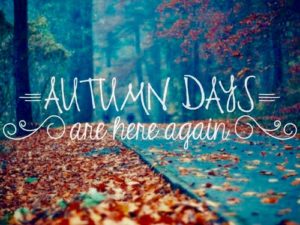 This is my 38th season to perform in Branson, MO & the area as well!  All 38 years I have worked/played at Silver Dollar City!  This month, Oct., I play 5 characters over the entire 66 acre park!  'W.P. Warburton' ~ the warden, 'Ickibod' (Icky) ~ the scarecrow, 'Colonel Paisley Alowishus Parnell' ~ the banker, 'Mr. M. Balmer' ~ the undertaker, & 'Doc Horacio Harris' ~ the inventor of the Wild Fire Roller-Coaster!  I am there 5 days a week ~ the same days they are open, Wed.-Sun..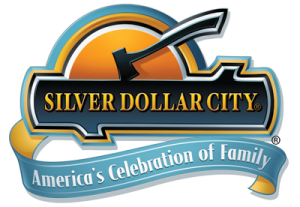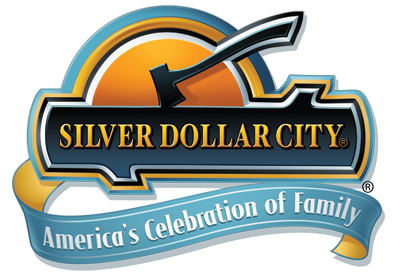 I am loving my 2nd year to be the comedian in 'Classic Country's Patsy Cline & Friends' show at the Americana Theatre with C.J. Newsom!  Pure classic country music, a live band ~ the Re-Cliners, & great fun!  Our show is at 7:30 PM every Tues., Thurs., & Sun. night!  I do my comedy pre-show at 7:15!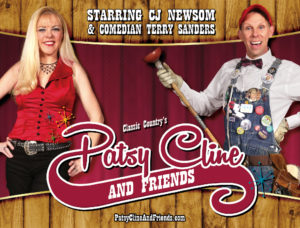 For 12 years in a row I have entertained the guests who stay at Big Cedar Lodge!  This season I host a campfire, s'mores', & storytelling event every Fri. & Sat. night 6-7 PM.  On Sat. mornings in Oct. I host 'Coffee Talk With Joan Rivers'!  This is held at the Truman house at Big Cedar Lodge at 10 AM-10:30 AM!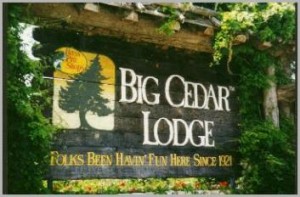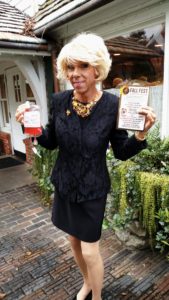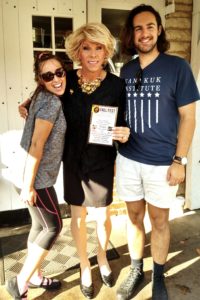 Speaking of 12 years in a row, I am still a spokesperson for the MDA ~ Muscular Dystrophy Association doing their 'Lock-Up's as 'Barney Fife'!  Our next one is scheduled for Tues., Oct. 24th in Waynesville, MO 10 AM – 3 PM at Hoppers Pub!  Oct. 31st, Halloween, we'll have another  'Lock-Up' in Marshfield, MO at Sheila's Place 10-2 PM.

You can still find me on The Vacation Channel as 'Terry the Tour Guide' ~ 18 years on the air with all the inside scoop in & around Branson, MO!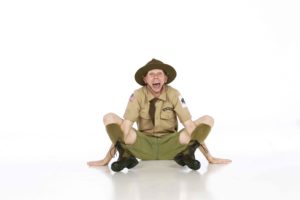 I make a ton of personal appearances so book me for your private party, Christmas extravaganza, etc…  Hurry, my availability is limited!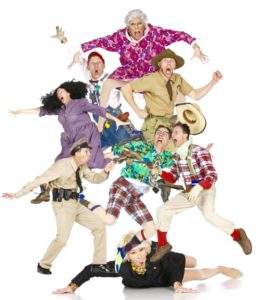 Where am I today?
I was on the 'Kevin Shorey Show' at the Branson Mill Tues., Oct. 10th at 11 AM!  We had a GREAT time as always!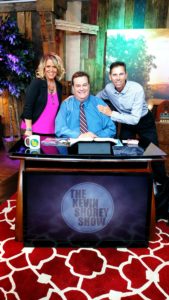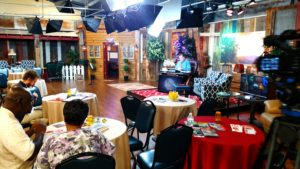 Thanks!
Thanks for all these years of your loyal support over these incredible times of genuine fun & pure laughter!  I look forward to many, may more!
Always,
Terry 'Homer Lee' Sanders