07.01.17
July is HERE!

 
Happy 4th of July ~ The year/season is half over & Branson is booming with fireworks for the 4th of July & for the season!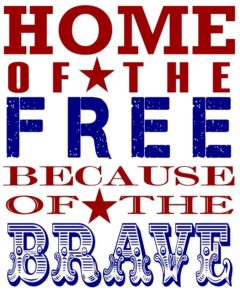 NOW is the time to BOOK!
Join me, my characters, Spoken 4, JD Miller, & Faith's Journey on Carnival Cruise ships Breeze!  We leave out of Galveston, TX on Jan. 21st, 2018 & return on Jan. 28th!  If you want to save money you MUST book NOW before the deadline.  Mention me, Terry 'Homer Lee' Sanders & get a MAJOR discount!  We'll sail to Belize, Honduras, & Cozumel!  Call NOW!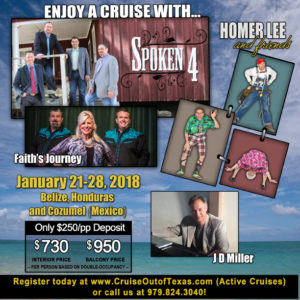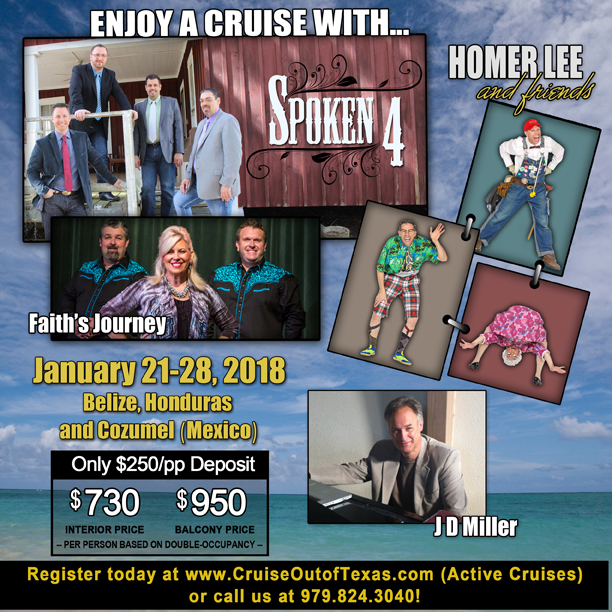 This has been a whirlwind time for me with my 38th season to perform at Silver Dollar City play as 4 characters a day!  

And at night-time I am in 'Classic Country's Patsy Cline & Friends' show with CJ Newsom at the Americana Theatre!  Our show is Tuesday, Thursday, & Sunday nights at 7:30 with my comedy pre-show at 7:20!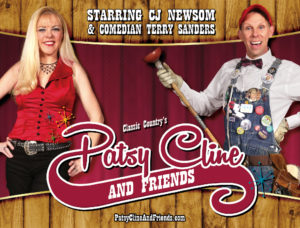 The Shepherd of the Hills play that I & our 2 sons performed in for 15 seasons has NEW owners & has RE~OPENED for the 2017 season on Friday, July 21st.  Since they had be foreclosed this spring I have been booking myself everywhere! So I will NOT be int he play for 2017, but look forward to being in it in 2018!   I was just in Joplin, MO, July 3rd I was in Grove, OK., & then July 8th I was in Clinton, MO. & July 13th I was in West Plains, MO!  You never know where I'll show up!  Go to my 'Special Appearances' page for ALL the scoop!  You can book me for YOUR special event!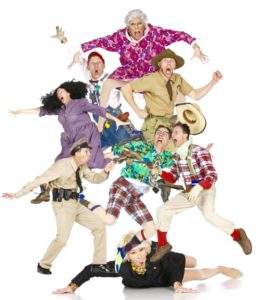 Sunday, July 2nd I was in Mansfield, MO at the Baker Creek Seed Company from 10 AM – 3 PM!
Saturday, July 8th I performed for the monthly city square party in Clinton, MO  5 PM – 8 PM!
I'm with the MDA ~ Muscular Dystrophy Association as 'Barney Fife' for the their 'Lock-Ups'  ~ Thursday, July 13th I was at Skillet's Family Cafe in West Plains from 10 AM – 3 PM!
I work on special projects too for Top of the Rock, Big Cedar Lodge, Bass Pro, etc…
Of course I DO Facebook!  You can keep up with me at Terry Wayne Sanders or Ada Mae.  I make a daily posting ~ everyday!  Really!  
Thanks for checking in on me!  Stay tuned for more updates & exciting news!  
Always,
Terry 'Homer Lee' Sanders